Best shows on Netflix (September 2018): 70+ fantastic Netflix series
Exclusives, originals, classics, when it comes to the best of the best TV shows, Netflix is still our number one streaming platform. Although Now TV and Amazon Prime have a great selection of movies and TV, Netflix is still our firm favourite because it's constantly being updated with such a great mix of series both old and new. 
When it comes to new shows, this summer has been a scorcher, with great new shows, seasons and fresh episodes from the likes of Arrested Development, Glow, Queer Eye, Luke Cage, Better Call Saul, Disenchantment and Orange is the New Black. And it shows no signs of slowing down as Autumn rolls around, with new seasons of House of Cards, Narcos and BoJack Horseman set to land in the next few months.
As you can probably tell from that quick rundown, one of the best things about Netflix is it really does cater for every taste, from gritty true crime and thrillers through to fantasy, space adventures and plenty of cartoons and fun for kids. We can't guarantee it, but we're pretty sure there's something for everyone. 
Let's not forget that a lot of the best shows on Netflix right now are originals that have been created by the Netflix team and the studios behind them. In short, Netflix is really on a roll.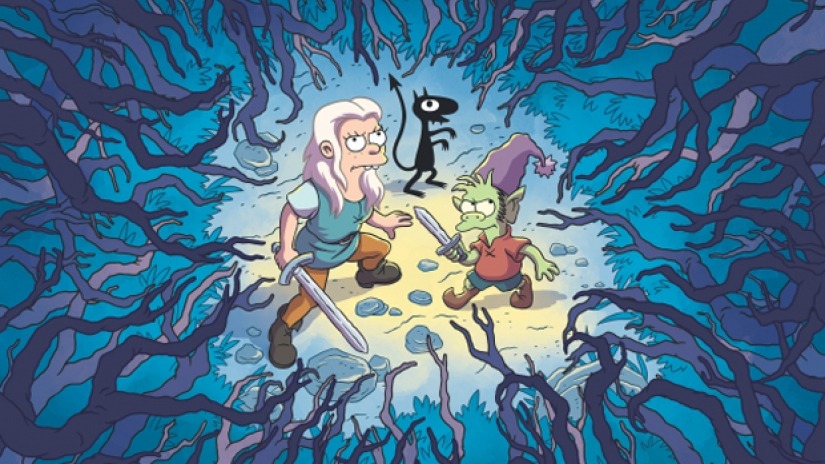 Although there's one big problem: with so much to love what do you watch next? Well, because we care about your viewing experience, every week we add to this authoritative, in-depth catalogue of the best Netflix TV series around right now. 
Our selection of shows features more than 60 of the best that Netflix currently has to offer, as well as a glimpse into what's coming next below. In this carefully-curated TV treasure trove, you'll discover everything you need to make sure you avoid the disappointing shows and get watching the best TV that's available on the streaming platform in seconds.
If you're often filled with Netflix woes, bookmark this page because we're constantly updating this list, so be sure to check back every week to see what's just landed.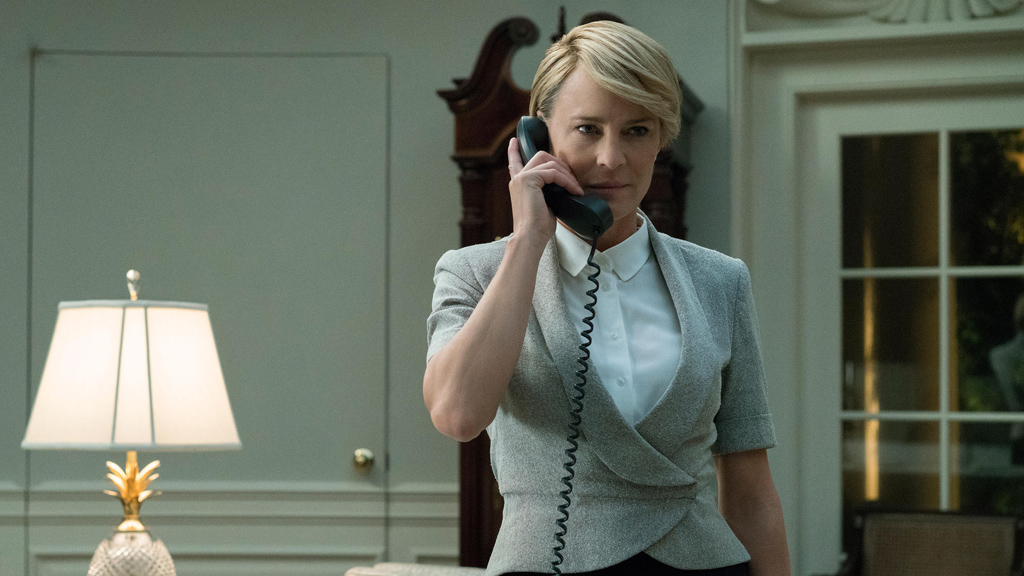 Netflix shows no sign of slowing down when it comes to creating its own original content. There are a number of new shows coming out later this year that have been either created by Netflix or are exclusive to the streaming platform. 
First up, there's the highly-anticipated season 6 of House of Cards, which will have Robin Wright's character, Claire Underwood, take centre stage after the Kevin Spacey assault and harassment allegations saw him being axed from the series. We're not sure how House of Cards will hold up without Frank Underwood, but if anyone can take the reins, it's Wright. 
We're also excited about the upcoming Chilling Adventures of Sabrina, which is based on the comic book by the same name and follows the same main character from the Sabrina The Teenage Witch show we all loved when we were kids, Sabrina Spellman.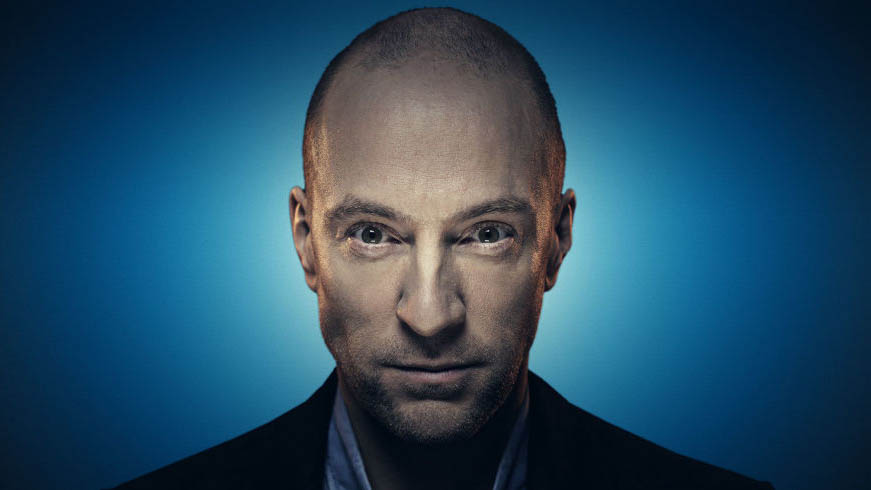 There's also a new Derren Brown special on the cards. Called Sacrifice, the Netflix original will follow the story of Derren's mind tricks to change a man's beliefs and prejudices. There haven't been many details revealed just yet, but the big finale looks like it'll be all about a, you guessed it, sacrifice in which the central protagonist has to decide whether to save himself or put his life on the line for someone he wouldn't normally identify with. 
We've also just added details below about another raft of new series that we can expect over the next few months, including fresh seasons of The Good Place, BoJack Horseman and Narcos, as well as highly-anticipated sci-fi mini-series Maniac.
The first season of Netflix Original 13 Reasons Why was released back in 2017 and has been on Netflix ever since then. But the second season landed in May 2018, which looks at the events that unfolded right after the first ended.
The show is a US-based high school drama that revolves around a high school student called Clay Jensen and his friend Hannah Baker. Hannah died by suicide, and the first season was the 13 reasons why that happened. 
As you'd expect, a lot of the topics and themes in 13 Reasons Why might be distressing for some viewers. So really bear that in mind if you're planning on watching it soon - and consider who you're planning on watching it with, too. 
Margaret Atwood is having something of a resurgence at the moment, what with the incredible The Handmaid's Tale adaptation and now this, a superb take on her novel Alias Grace. Grace is another cutting social commentary that's wrapped in a mystery, centred on servant Grace Marks who is sentenced to life in prison for the apparent murder of her housekeeper. The plot will keep you guessing, the design of the show is sumptuous and there's even a surprise cameo from David Cronenberg. 
The latest offering from Netflix Originals is here. The Alienist is a murder mystery set in New York City in 1896. It follows the story of psychologist Laszlo Kreizler (played by Daniel Bruhl) who is enlisted by the police to catch a killer who is preying on local homeless boys. 
The TV show is based on a novel by Caleb Carr and, interestingly, psychologists were sometimes called 'alienists' back then, which was likely due to the French word 'aliene' meaning insane. Others suggest it might be because people with serious mental health problems were considered 'alienated' from their true nature.
Netflix has had a rocky road with sci-fi adaptations - the Wachowski's Sense8 had grand ambitions but didn't quite hit the sweet spot for everyone. Altered Carbon is hoping to change that, with its unique blend of dystopian science fiction. Based on the book of the same name by Richard Morgan, the show has sparks of brilliance ( Joel Kinnaman is great) but is also occasionally ridiculous in its outset (James Purefoy hams it up throughout). It strives to be more than it actually is but we admire what it's trying to do. Oh, and it looks fantastic in 4K.
Fresh from giving horror anthologies a new spin with American Horror Story, creator Ryan Murphy has taken this idea and expanded it into the world of crime. The first series of American Crime Story focuses on the very public case of OJ Simpson and the death of his wife Nicole. It's superb TV, dramatising what was one of the most engrossing true stories to come out of the '90s. Cuba Gooding Jr is great as OJ but it's the supporting cast that steals the show. Sarah Paulson, David Schwimmer, John Travolta and Courtney B Vance ham it up to the max and it makes for some of the most entertaining television in years.  
David Duchovy vehicle Aquarius may not have been a critical smash,  but it's worth a watch if you enjoy the Duchovny's charms or have an interest in the Manson Murders. The show follows an investigation into Charles Manson's cult, blending fact with a healthy dose of creative license. 
Archer is now into its ninth season and apart from a few hiccups - season 5's Archer Vice is particularly grating - it's a brilliant, adult pastiche of Bond. The plot is simple: Archer is a heavy drinking womanising spy for an agency that's headed up by his mum. The cartoon charts his antics, alongside his co-workers Cheryl, Cyril, Lana, Pam and Krieger. Featuring many of the cast of Arrested Development, and a sprinkling of Mad Men, Archer is hilarious, off-kilter fare.
Arrested Development is one of the best comedies ever made. So it made sense that Netflix would want to resurrect it for a fifth season. The fourth season was funny, but it wasn't perfect - primarily because most of the cast were too busy to get into the same room. But the fifth season brings back some of that Bluth magic, which is full of in-jokes, jokes that run for entire seasons and more, well, jokes, this is essential TV. 
Babylon is a cutting satire on policing in the UK. Written by the folks behind Peep Show, it focuses on a bumbling commissioner (James Nesbitt), Brit Marling as a PR person trying to modernise the force and firearm officers on the ground. It's both hilarious and dramatic in equal fashion, making it one of the most highly original shows on British TV in recent years. 
Season 4 of Black Mirror is out now and is the darkest, most varied season of the show yet. Comprising six episodes of varying (almost feature) length, Charlie Brooker has concocted another dose of dystopian satire that riffs off everything from Star Trek to, well, schlock-horror The Driller Killer.
Before Black Mirror, Charlie Brooker was best known for his snarky looky at the news in Weekly Wipe and his fantastic, caustic look at meeja types in London's Shoreditch. Now the show has given him superstar status. For good reason, it's fantastic TV with each episode taking on a different dystopia topic, mostly framed around technology going very long. The third season was commissioned by Netflix and is in 4K, with most of the episodes being feature length.
'Clear eyes, full heart'. That's Coach's mantra in Friday Night Lights, a fantastic show that everyone should watch - even if you have absolutely no interest in American Football. Kyle Chandler is the coach of a small time football team, who moves to the fictional Texas town of Dillon, a place obsessed with the sport. Over the course of five seasons, the show paints a fantastic picture of America through the lens of sport. 
Better Call Saul is better than Breaking Bad. There we said it. Although that's a sentence we never thought we would write, but it's now four seasons and it is flawless TV. It doesn't have the menace or fear that propelled Walter White in Breaking Bad, instead it takes its time to paint a picture of Saul Goodman, someone that was in Bad mainly for comic relief. In his own show, though, creators Vince Gilligan and Peter Gould have created a well-rounded, means well character whose descent into criminality is a slow burn. Although some characters have started to appear from Breaking Bad, the show doesn't beg for the appearance of Walter White or Jesse - it's now it's own thing and we can't wait to get stuck into season 4 now it's finally arrived. 
Yes, Bojack Horseman is hilarious. Yes, it's the best thing Will Arnett has done since Arrested Development. And, yes, it should be the next thing you watch if you are into anthropomorphic comedy about a once great TV star who has fallen on hard times. It's all of that but it's also a pretty accurate portrayal of depression and should be celebrated as such.
This may make it sound like the saddest show ever. It's not but it's far more weightier than most of the cartoon comedies doing the rounds on Netflix at the moment.
Breaking Bad is must-watch TV and one of the reasons Netflix has risen to the popularity it has. Before Breaking Bad, Netflix was seen as a fairly decent streaming service. After it got the rights to show the final season of Breaking Bad in the UK, Netflix propelled itself to superstardom. Not bad for a show that's ostensibly about a high-school teacher with cancer who goes on to sell meth to pay for his hospital bills. 
It goes without saying, if you haven't yet spent time with Walter White and Jesse - do so now! But, be warned, the show is as addictive as the stuff Walter is peddling. 
Is The Crown Netflix's crowning glory? Not quite, but it is a sumptuous look at one of the world's most famous families: the Royal family. Charting the early years of the relationship between the Queen (Claire Foy) and Prince Philip  (former Doctor Who Matt Smith), the show was written by Peter Morgan and, at £100 million, is one of the most expensive TV series ever made. Which means there's enough pomp and ceremony to keep those pining for a Downton Abbey replacement happy.
The second season is now on Netflix and is a nice improvement on the first series.
The Confession Tapes does well to fill a Making A Murderer shaped hole. It's a documentary about six true crime cases where the confessions in question may not be all that they seem. Melding in-depth interviews with the actual tapes is inspired and making each episode a separate case (except for the first two episodes which cover one bigger case) means that this is endlessly bingeable.
Remember the animated show Danger Mouse all about an adventurous secret spy rodent from the 80s? Well, it got a reboot a few years ago with Stephen Fry voicing Colonel K and Kevin Eldon voicing Penfold, which is a great way to relive your childhood or introduce the show to your kids. 
When it comes to superhero movies, Marvel are bossing DC thanks to the rich tapestry it has weaved with its cinematic universe. Its TV shows, as fun as Agents Of S.H.I.E.L.D and Agent Carter are, haven't had the same success as DC's The Arrow or The Flash. Thankfully Daredevil has come along to change all this. Released in one binge-watching dose, Daredevil is superb television, regardless if you are a superhero fan or not. Matt Murdoch's (Boardwalk Empire's Charlie Cox) rise from blind lawyer to vigilante is brutal and steeped in realism. The reason it works so well is that it doesn't shy away from being violent - each crack and crunch is a world away from Ben Affleck's terrible movie version. And special mention has to go to Vincent D'Onofrio as Wilson Fisk, his best role since the tortured Private Pyle.
Daredevil season two is out now and adds Elektra and Punisher into the mix. With new showrunners on board, the show has shifted slightly tonally but the brutality of the fight scenes are still there - you just need to check out Episode 3 to see what we mean.
This is a far from festive addition to Netflix for December but it's certainly a must-watch. Dark is a German-language supernatural thriller in which the disappearance of two children in a small town brings the fractured relationships and dark pasts of the people living there to the surface. 
Adding a touch of Scandinavian crime thriller to American drama, this is 10-part series is already generating talk of a second series so it might be one to jump on early.
A travel show with a twist, Dark Tourist is presented by journalist David Farrier who takes you on a journey to some of the most unusual, scary and downright weird tourism spots on the planet, from a haunted forest to a nuclear lake. 
There's a reason Iron Fist isn't on our Best Shows on Netflix list: it's terrible. Which is such a shame as the rest of Netflix's Marvel series have been hard-hitting, explosive delights. Thankfully The Defenders sees the Marvel TV universe fighting fit once more, with the mini series proving that all of the characters are better together - yes, even glowy fist man. Given its limited episode run - it's a lean eight episodes - it's a little strange that it takes a good three episodes to get going but once it does, and mostly because of Sigourney Weaver, it's great.
Mackenzie Crook was one of the breakout stars from The Office, swapping his brilliant performance as the hapless Gareth for Hollywood roles in Pirates of the Caribbean and Game of Thrones. But it's on home soil where he fares best.
The Detectorists, written by and starring Mackenzie, is a warm, brilliant comedy. Based around the lives of a group of metal detectorists, it features brilliant writing, acting and characters - in any given episode, you will either be in tears of laughter or poignancy. 
If you're after a hit of real life rather than a fantastical TV show about superheroes or science-fiction, then watch Drug Lords. New episodes of the TV documentary have landed this week, which follows the stories of some of history's most notorious kingpins, as well as the police and other enforcers determined to bring them down once and for all.  
Last year Matt Groening, of Futurama and The Simpsons fame, announced he's working on a new TV series for Netflix called Disenchantment - and it's finally here! 
The new series is set in a Medieval town called Dreamland, which is meant to be the past to The Simpsons' present and Futurama's future and it's set in a Medieval town called Dreamland. We'll update you on how it compares to Groening's other shows once we've had a chance to binge watch it over the weekend.
Following in the footsteps of fellow 'mumblecore' members the Duplass brothers - whose brilliant Creep was a Netflix exclusive - Joe Swamberg has hit Netflix with a candid and considered look at sex and relationships.
Easy is an eight-episode look at relationships in Chicago. There's a different subject for each episode, although each life portrayed eventually overlaps in the show in some way. 
Cast-wise, Easy has some surprisingly big names. Malin Akerman and Orlando Bloom star in one vignette, while the likes of Emily Ratajkowski, Marc Maron and Dave Franco also make an appearance. 
Don't go into Easy expecting explosive drama or high-tense action, but as a realistic look at other people's love lives it's a great, if slightly meandering watch.
If true crime is your thing, then you'll want to get stuck into Evil Genius this weekend. It's about the very odd story of a pizza delivery man who robs a bank with a bomb tied around his neck. And that's all we can really say without ruining some of the more baffling details. 
Described by numerous review sites as "unnerving" and "Lynchian", this isn't one for rom-com lovers or those looking for a chilled Sunday evening watch.
Created by Netflix and Vox Media, this handy and smart series takes a look at some of the most popular ideas and tech around today and explains them in a way that'll clear everything up for you. 
From cryptocurrency and why diets rarely work through to K-Pop and the stock market. It's an insightful look at concepts, ideas and trends around today and the stuff that could shape tomorrow. At the very least, it gives you enough knowledge to have a really good debate down at the pub. 
A bit of a different kind of show for Netflix, but one that's more than welcome. Follow This follows some of the reporters who work at Buzzfeed as they hunt down interviewees and scoops for a range of topics, including weird internet crazes and ASMR videos, through to safe injection spaces for opioid users. The first seasons consists of 20 episodes, all of which are only about 15 minutes long, which makes them great for if you're pushed for time or all of our ridiculously short attention spans.
10 seasons. That's how long Friends lasted for, which is pretty short considering the legacy the show has left. Debuting slap-bang in the Nineties, the decade that brought us such delights as The Spice Girls, Beavis And Butthead and Mountain Dew, Friends is a masterpiece of a sitcom that's based around five friends - the kooky one, the funny one, the cool one, the neat freak and, er, Ross - who live in an apartment block they really shouldn't be able to afford. And that's pretty much it for 236 episodes, but it's an essential watch.
There was a collective groan by Coen Brothers fans the world over when Fargo the television show was announced. But what could have been darn tootin' awful ended up being fantastic, thanks to the casting of Billy Bob Thornton who is both funny and psychotic - well, his character is anyway. The series thankfully didn't retread the movie but added to it, acting as a strange but sublime companion piece. It's so good, the Coens initially refused to have their name on the show - until they saw it and loved it.
The second season is also now on Netflix and surpasses the first. The plotline veers away from the original film, but the heart of Fargo is still very much in this TV show. The second series flips back 27 years before the events of the original.
The third season is the best yet, offering two versions of Ewan McGregor as warring twin brothers.
The Get Down has a lot to live up to. It's the most expensive Netflix show ever made - knocking Marco Polo of that perch - thanks to its creator Baz Luhrmann's vibrant style that suits the show's premise. And that premise is a doozy: The Get Down charts the beginnings of hip-hop in the 1970s, telling the tale through the eyes of young rapper Ezekiel. Bombastic in its approach and beautiful to look at, The Get Down is a potent mix of fictional characters and real-life stars of the hip-hop scene, including Grandmaster Flash who also produced the show. All 12 episodes are available to binge now - you'll either love or hate it!
Netflix recently revealed that this will be the only season of The Get Down as it's cancelled the show - which we reckon is a big mistake as it's a great watch.
The long-awaited second season of the female wrestling comedy GLOW is finally here. The Gorgeous Ladies Of Wrestling have returned and this time they've been commissioned for a full series of their trashy, hot-pink, hairspray-fuelled wrestling show led by their coked-up director (played by Marc Maron). Early reviews suggest the second season could potentially even outshine the first for its refreshing female-fronted cast and writers and its brilliant balance between empowerment and exploitation. It's a must-watch.
This seven-part mini series is a Western with true grit. It may be called Godless but it starts off wordless, with an intro that leaves you both breathless and wanting more. Netflix may be touting that Jeff Daniels and Jack O'Connell bring star presence here but this is a series about a town dominated by strong women, after a mining accident takes most of the male population. And it's the women who shine, especially farm owner Alice Fletcher - played by Michelle Dockery. Despite the premise, much of the dialogue does go to the blokes but that is the only black on a series that plays out like one long Western - complete with 2:39:1 aspect ratio. Lovely stuff.
Christina Hendricks and Retta star in this new TV show (which aired earlier in the year in the US) about suburban mums who rob their local grocery store. It's billed as a comedy drama and Netflix have said it's "a little Thelma and Louise with a bit of Breaking Bad", which ticks all the boxes for us! 
TV comedy is in a good place right now and, funnily enough, The Good Place is a perfect example of that. Starring Ted Danson and Kristen Bell, this off-the-wall comedy focuses on a recently deceased woman who is sent to a heaven-like utopia called the Good Place completely by accident. In order to stay there she goes to any lengths to hide what a terrible person she was when living. 
Season 1 has already aired in the US to great acclaim and now it's coming to the UK through Netflix with new season 2 episodes being added each week in line with their US release. 
A great cast, clever writing and an original concept make this a must-watch.
Everyone's favourite baking show landed on Netflix just in time for Easter. If you didn't binge on baking as you binged on chocolate eggs, head on over to the streaming site now to watch all 7 seasons of GBBO. For those not in the know (seriously, how?), Great British Bake Off is a baking reality show that follows wannabe bakers through a series of challenges week after week. Each time, someone is eliminated and it's made all the more addictive by judges Mary Berry and Paul Hollywood.
This dark comedy series has one helluva premise: a hitman (who also used to be a cop) wakes up in a hospital and starts talking to a blue unicorn called, you guessed it, Happy. It turns out Happy claims to be the imaginary friend of a kid who is in trouble and needs help.
Him & Her is one of the best British sitcoms in years. Based around the lives of a bored, lazy but happy 20-something couple, the show's plot is slight but it manages to get laughs out of the most mundane happenings. Sarah Solemani is fantastic as Becky whose love for Steve (Russell Tovey) never falters, despite her parents disliking him. And Kerry Howard as Laura, Becky's sister, is the most hateful character since, well, ever.
All four series are now on Netflix and are an essential watch.
The sixth season of Homeland has now landed on Netflix. Those who have kept with it will know it is a very different show now than it was when it first aired back in 2011. Based on the Israeli series Prisoner of War, the first few seasons were based around the premise of a returning war hero that may or not be holding a dark secret. This duplicity has been a running theme since then but the narrative has moved on. What hasn't changed is the brilliant central performance by Claire Danes as the CIA officer with bi-polar disorder - she's superb and the glue that holds this sometimes disparate show together.
The Innocents follows the story of a teenage girl called June who runs away with her boyfriend Harry to escape her repressive parents - and ends up having to run away from others too as the series progresses. But it's not just a coming-of-age teen romance, it's packed full of supernatural themes, like shapeshifting and morphing into someone else's body. That's all we'll give away for now, but this one is definitely worth a watch and although it's a bit of a slow burner, many think it'll become a hit with some critics calling it their favourite Netflix original to date.
The IT Crowd ended its run after four series and a special, not because of failing ratings but because the people starring in it just got too big. Richard Ayoade (who plays the brilliantly awkward Morris) was to leave to become a director, while Chris O'Dowd (slacker Roy) was headed for Hollywood. This meant that the show ended on a high rather than a ratings slump. Created by Father Ted's Graham Linehan, the IT Crowd is a harmless, hilarious take on life in the world of IT and thoroughly deserves its cult status.
Initially made on a shoe-string budget, It's Always Sunny In Philadelphia first season had a cult following, but low viewing figures meant it was destined to be a one-series wonder. Thankfully, everything changed when Season 2 was eventually green-lit, thanks to some big-time star power. Danny De Vito joined for a 10-episode run that was extended because he loved it so much. He's still in the show that's now in its 11th season, bringing with him huge viewing figures. The antics of Dennis (Glenn Howerton), Mac (Rob McElhenney, the show's creator), Charlie (Charlie Kelly) and Sweet Dee (Kaitlin Olson) won't be for everyone - at its darkest the show's 'comedy' themes range from nazism to drug abuse - but stick with it and this deliciously depraved classic will reward you.
A new, 12th season, has finally landed on Netflix, after airing in the US earlier this year. The show has also been renewed for two more seasons, which will make it the longest running live-action comedy series on TV ever. Impressive stuff.
Jessica Jones is back! The ass-kicking private detective of Hell's Kitchen, New York, is back on the streets, taking on the demented villains of the Marvel universe's underworld.
A more adult show than the likes of Daredevil and Luke Cage, Krysten Ritter's take on the titular hero is a gritty and violent one. Sex, booze and bust-ups, this one's not for kids, but great adult-orientated superhero action nonetheless.
Check out our
Netflix struck true crime gold with How To Make a Murderer and its done the same again with The Keepers. This time the case in question is the murder of a nun in 1969 in Baltimore. The case remains unsolved and this documentary series goes back to the scene of the crime, speaking to witnesses and people who worked on the case.
This is a meticulously researched series, and one that has been in the works longer than Making a Murderer. It shows, too. Each episode ends on a new piece of evidence and by the end you'll be horrified with just how this case remained unsolved for so long. Gripping stuff.
The long-awaited reboot of Lost in Space has finally landed on Netflix. Based on the original 1960s TV show, as well as the 1998 movie of the same name but the less said about that the better, the Robinson family has been well and truly revamped for a 2018 audience. 
The premise is the same, a space-travelling family land on an unexpected planet and things are not what they same. But there's plenty that's different too, the parents are having troubles, the kids are full of modern angst and anxiety and of course the set and tech looks bang up-to-date with other recent sci-fi shows. 
The reception to this most recent version of Lost in Space has been largely positive. Some were a little disappointed and expected more considering Netflix has pumped a lot of cash into it. But we're pretty sure if you like sci-fi adventures it's bound to be a hit. Or at least worth of a binge-athon on a lazy Sunday. 
Luke Cage is back for a second season and this time he's brought some of the other TV superheroes along for the ride. This season sees Cage teaming up with the Iron First for what is an other assured stab at the Luke Cage mythos. 
After making his debut in the first series of Jessica Jones, Luke Cage is now firmly rooted in Hell's Kitchen and over two seasons (and two shows), the character has matured into something of a powerhouse. The second season still suffers from the same slump the first did, but after the mediocre The Defenders and the plain bad Iron Fist, this is a breath of fresh air. 
Five series of Mad Men have arrived on Netflix. While it may not be the full set - there were seven in all - there's enough here to bing watch and get caught up in Matthew Weiner's modern TV classic. On the face of it, Mad Men is about advertising execs - lead by the ever-conflicted Don Draper - in the Sixties but it's much much more. Each episode lingers, taking time to tell its tale, but it's worth the wait. Superb television.
Aziz Ansari was part of one of the best comedy ensembles ever in Parks and Recreation, but in Master of None he proves he can hold his own when he goes it alone. Channeling Louie CK, by way of Curb Your Enthusiasm, Master of None is a fantastic look at being in your 30s in Hollywood and all the trappings that go with it. Ansari plays the fictional Dev but this sitcom comes off as deeply personal and is all the better for it.
The second season improves on what is a fantastic first season. Dev is now in Italy, making pasta and trying to forget about acting. It's not long before he heads back to New York, though.
The world's fascination with real crime seems to be at its highest at the moment and it's all thanks to the podcast Serial. Now on to its second series, Serial highlights cases of crime in forensic detail. Making a Murderer is in a similar vein. This 10-part series looks at Steven Avery, someone who spent 18 years in prison for a crime he didn't commit and is then accused of a different crime. The show has been ten years in the making and is gripping stuff.
David Fincher is no stranger to Netflix, he's heavily involved in House of Cards as producer and directed the first episode, but Mindhunter is Fincher going, well, full Fincher. It's based on John Douglas' book of the same name and charts the life of an FBI profiler whose job it is to track serial killers.
It's set in the '70s and all 10 episodes of the show ooze appeal. It's a sinister mashup of Silence of the Lambs and Mad Men and stars the superb Anna Torv - of Fringe fame. 
Fincher directs four episodes and the whole thing has been written by Joe Penhall who wrote the screenplay for The Road. 
Narcos is that wonderful thing: a TV show that doesn't scrimp on controversy. Based on the exploits of Columbian drug lord Pablo Escobar, the show examines the criminal's rise to the top of one of the biggest drug rings the world has seen, while constantly trying to avoid the clutches of the DEA.
Uncompromising, uncomfortable but completely unforgettable, Narcos is exactly the sort of thing that Netflix should be commissioning. It's also the sort of thing that HBO would have snapped up just a few years ago - which is very telling as to where television is today.
The third season is available now on Netflix. We're not one to offer up spoilers but it's fair to say that it's all change for Narcos in season 3.
The OA rounds off what has been an exceptional year for television on Netflix. Co-created by and starring the ever-brilliant Brit Marling, the show consists of eight episodes that rival Stranger Things for, well, strangeness. 
Marling is a blind woman who comes back after disappearing for many years. Her sight is restored and she has a tale to tell. Although there are eight episodes they vary wildly in length - from 70 minutes to 30 minutes. The whole thing has been made to make you feel uneasy and it does a great job of that.
Orange Is The New Black is back for its sixth season and is a show that consistently one of the best to watch, with its superb tale of life in a women's prison. It's so popular that its makers have announced that the show will be running until at least season seven.
The show has returned for a sixth season and things of gotten dark! Tensions and issues with the US prison system brought to the fore. While the comedy is still there, it's slathered with a fair bit of drama.
Netflix's latest TV drama has been tipped as the next Breaking Bad, but it doesn't quite deserve that accolade. One of the main reason is that Jason Bateman's Marty Byrde has already broke bad, helping a Mexican cartel to fudge their figures. This means the descent that was so brilliant in Walter White isn't really seen here. But that doesn't mean that show isn't worth a stream - it's a tense, occasionally terrifying watch that mashes stereotypes and cultures as the Byrde family leave their home in Chicago for the Ozarks in Missouri. 
Also, Jason Bateman is always worth a watch, even when he isn't winking at the camera Arrested Development style. But the real scene stealer is the ever-brilliant Laura Linney. She acts, directs and produces in this series, proving she's the real star of the show.
All nine seasons of Peep Show are now on Netflix - and if you haven't seen the show, then you are in for a treat. Charting the rather mundane lives of two flatmates Jez (Robert Webb) and Mark (David Mitchell), the show is a wry look at adults trying and failing to be adults. 
All shot in first person - hence the name - Peep Show doesn't shirk from sex, drugs and political incorrectness but it does it all in such a brilliantly British way, that you don't mind at all when you are watching some of the most awkward TV moments, including one of the characters serving up a dead dog for dinner. 
Don't ask, just watch.
Nature buffs will have likely already watched this breath-taking documentary series when it first premiered on the BBC back in 2016, but you can rewatch it all again now the entire second season has landed on Netflix.
Following on from the super popular Planet Earth, this beautiful, breath-taking and at times brutal look at our planet and the plants, animals and people that thrive on it is made even more compelling because it's narrated by David Attenborough and the main music is composed by Hans Zimmer. 
The Punisher was meant to just play a bit part in Netflix's Marvel world. But Jon Bernthal's depiction of Frank Castle, the vigilante war veteran was so good in Daredevil: Season 2 he's been given his own show. The new show is a surprisingly muted introduction into the world of The Punisher. Not as gung-ho as we were expecting and there's actually some tender moments between Frank Castle and Marvel regular Karen Page. What ensues is a movie about revenge and redemption that is sometimes too dark for its own good but is far more entertaining that the turgid Iron Fist.
One of the most positive shows you will ever watch, Queer Eye reboot's the original show but adds one key ingredient: it's not just the person's clothes that get a makeover but their well-being too. 
Over the course of the first season - which is a far-too short eight episodes - there is nary a criticism in sight, rather than an enforcement of positivity which is welcomed like a warm hug. 
And FINALLY the second season is here, bringing you attitude, laughs and plenty of fun just in time for summer. 
If you're in the mood for a bleak Skandi-drama are you in luck. Netflix's latest offering in its seemingly relentless outpouring of great original content is the post-apocalyptic The Rain.
The Rain follows a group of survivors six years after a brutal virus wipes out the majority of Skandinavia's population. The show is a big ensemble endeavour with  a world that we're certain many people are going to get totally obsessed with. 
If you're in the mood for getting totally engrossed in a fascinating world (and you don't mind subtitles) do yourself a favour and set sone time aside for The Rain.
Seasons on Netflix: 1
As its third season nears, it's a perfect time to get into Rick and Morty. The show on its most linear level focuses on the relationship between a grandfather and his grandson. But it's oh so much more. It's a meditation on sci-fi tropes, a pop culture cauldron, a high-concept cartoon that's endlessly quotable and also a show that contains more than its fair share of fart jokes. It's endlessly bingeable and very funny - all thanks to its creator, Community's Dan Harmon.
Slathered with a fantastic dose of black comedy, Santa Clarita Diet stars Drew Barrymore are the stereotypical TV mum, with one difference: she likes eating people. This brand-new show on Netflix is a great send up of the family sitcom, taking all the tropes that make Modern Family and the like so successful, then turning them on their head, and then eating their head. And be warned: when things are eaten it's all very grizzly. Timothy Olyphant also stars as the dad who is happy for his wife to be a flesh eater.  The shows second season adds depth to the drama, showing there's more to Santa Clarita Diet than a high concept.
From March 2018, new episodes of the Santa Clarita Diet are landing on Netflix following the success of the first gruesome dark comedy. 
The Wachowski siblings have been more miss than hit lately - Cloud Atlas was brave but flawed, Jupiter Ascending was just flawed - but Sense8 sees something of a return to form for the directing duo.
Yes there are problems with Sense8 but this uneven show is brilliantly high concept and packed with interesting characters. Well, eight characters in all, from different parts of the globe that are connected in a variety of ways.
The disparate batch of characters means this is a show that has a lot in keeping with Cloud Atlas, where different genres nestled uneasily against each other. But it's a brave show and one that suits the lavish cinematography the Wachowskis are famed for.
A Sense8 Christmas special helped fill the gap before the second season - but now the second season is here and proves that the show is developing into something great. Unfortunately, the second season will be the last as Netflix has decided to pull the plug on the show.
Wow, well we didn't see this one coming. The Sinner is a fantastic murder mystery tale that will have you wanting to watch it in one sitting. The premise is centred around a mother who kills someone out of the blue and tries to understand why such a thing would happen. Jessica Biel is stunning in the central role but it's credit to the makers of the show who not only keep you guessing throughout its 8 episodes but also manage to unravel an unpredictable backstory that offers reasons behind the motive.
There's very good reason Sons of Anarchy is the highest rated show on FX ever - its Shakespeare-esque plot (think Hamlet on bikes), following the tumultuous lives of a motorcycle gang, has everyone who watches it gripped. The show ended in 2014 after seven glorious seasons - although later seasons could never quite reach the glory days of one to three - and is perfect fodder for those looking for another Breaking Bad-style fix.
The Staircase is a story that's been 17 years in the making and Netflix has taken it upon itself to provide a closing chapter to the sad and strange case of novelist Michael Peterson. Originally an 8-episode series in 2004, it follows the story of Peterson after he was charged with murder in the death of his wife, Kathleen. He was sentenced to murder but then released amidst a lot of unexpected twists and turns. Specially for Netflix, director Jean-Xavier de Lestrade catches up on everything that's happened to Peterson 2 and a half years after his release. Beware, this could be your new true crime obsession.
Well, this series is going to place we never thought it would - the second half of the season has started and threatens to flip everything we've seen so far on its head. Set before the exploits of the Starship Enterprise, the show is filled with Roddenberry characters. But while the original series had shades of light this is a much darker look at space exploration. Sonequa Martin-Green is great as the first officer who has a past intrinsically linked to Star Trek characters of the past - we can't wait to see where this series goes.
When it comes to TV and movies, the '80s is the nostalgia decade of the moment. Whether it's Jeff Nichols' Midnight Special that plays like a Steven Spielberg film, if Spielberg still made films like he did in the Eighties, or The Goldbergs and Red Oaks mining the decade for laughs, filmmakers can't get enough of the shell suits and Sony Walkmans.
Stranger Things is another brilliant homage to this era. Leaning heavily on Spielberg, John Carpenter and Stephen King - so much King - the story revolves around a small town, a group of friends, a missing person and a dodgy science lab. Writing anything else would give away the myriad twists in a show that is full of brilliant creepy fun.
The second season continues the brilliance of the first and you'll be pleased to read that the quality has not diminished. In fact everything's been ramped up - the horror is more horrific, the homages more on the nose and the creatures are, well, you'll have to find out for yourself but you will not be disappointed.
Adapted from the comic book of the same name (mins the ***), The End Of The F***ing World is f***ing brilliant. It tells the tale of two teenagers on a journey; both are loners on the run but one of them just happens to be a bit of a psychopath. It's funny, but brutal TV. It's British and co-funded by Channel 4 and there's a fantastic edge to everything in it - and it's perfectly bite-sized, too at just under 20 minutes an episode. It's so good, it's destined to get a second season. The first ends so perfectly, though, it's actually a real shame that this will happen.
Renowned US talk show host David Letterman is making a comeback with this monthly talk show which sees him have in-depth discussions with some of the most well-known faces in the world. Rather than short skits, Letterman sits down with people such as George Clooney and Barack Obama for hour long conversations with a new one added every month. 
It's been going strong for 8 years and 10 seasons, but brand new episodes of RuPaul's Drag Race are still landing on Netflix to give fierce fans a heavy dose of fabulous. For those not already in the know, the elimination-style reality show that sees RuPaul go on the hunt for America's next drag superstar. 
As catchphrases go, "Yes, I can hear you Clem Fandango" should be up there with the best. If you haven't witnessed Toast of London the you are in for a treat. It's about the life of a struggling actor who dreams of being on the stage but has to make ends meet as a voice over artist and whatever else his terrible agent (a superb Doon Mackichan) throws at him. Matt Berry is fantastic as Steven Toast, one-part Larry David to two-parts Larry Olivier, the middle aged actor who consistently fails to make it big.
The Trip is the perfect gig for Steve Coogan and Rob Brydon and one that must have been too good to pass on. Based on the flimsy premise that hyper realised versions of the two comedians drive around rural England eating in the best restaurants as food critics, the show shouldn't work but it really really does. Completely unscripted, each episode is strewn with movie star impressions and passive-aggressive jokes, where the two try to one-up each other. Director Michael Winterbottom manages to hold the show together with clever editing and cinematography and manages to add subtle plot through phone conversations with Steve and Rob and their respective families.
The second season has also landed on Netflix and it feels like a sumptuous main course. Italy is the setting and its beautiful surroundings seems to have made the pair more relaxed about life, while still bringing the funny.
Someone escaping from a Domesday cult shouldn't be a recipe for comedy but Unbreakable Kimmy Schmidt manages to squeeze the funny out of this premise. Created by Tina Fey and starring Ellie Kemper as the title character, the show sparkles with wit and is the right side of kooky - unlike some other shows *cough* New Girl *cough* we won't mention.
Season 4 of Kimmy Schmidt has just arrived and is fizzing with the same energy of the previous seasons. It's not everyone's cup of tea, but if you've enjoyed Kimmy's journey so far, this'll be a treat.
The prequel to a film sequel that no one watched, Wet Hot American Summer: First Day of Camp is both fantastic and utterly stupid. It has a cast list to die for - most of Mad Men are in there as is Ant Man's Paul Rudd and Bradley Cooper - and focuses on the goings on at the first day at camp.
These goings on include X-Files style conspiracies, homoerotic dancing, long lost rock singers, journalists going undercover and government hit men. In the original film the cast were in their 30s and were playing 17 year olds. In the prequel, the same cast is now in their 40s and are playing their characters' younger selves. If you can get your head around that, then you are going to love the show.
Its TV sequel Wet Hot American Summer: 10 Years Later has also arrived and follows the gang 10 years after they left school. 
Similar Articles From the Last Few Days